The Omni vs Cardioid Lavalier
A real world comparison.
I've always been a believer in having tools in the toolbox even if they come out very rarely. The cardioid lavalier is an example of that. Some years ago I was shooting a show that had an episode that was going to deliver all the presenter standups on a beach in the Caribbean. The idea of the cardioid lavalier was thrown out to me so I gave it a go and purchased a Sennheiser MKE-104 with a TA5 for use with my Lectrosonics. It really worked well in that environment so I happily added it to my bag of tricks.
Recently I found myself in a NASCAR garage with some sitdown interviews and decided that I would double mic the interviewee but this time I'd use two different lavaliers. The Sennheiser MKE-104 cardioid and the Sanken COS-11D omni. I've never really had the chance to do this real world comparison and the results were very interesting.. Too me anyways! :-)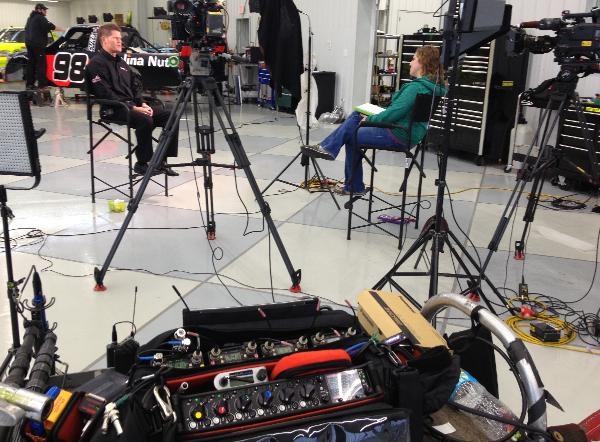 A simple setup. Buried both mics in extremely simular positions
Recorded 24/48k on my Sound Devices 664 with no
rolloffs used anywhere in the chain.
I'm not offering any opinions on the results because I feel that every shoot is different and every recording has a different need to fill. Neither mic is the 'correct' choice. They are both correct depending on what your needs are for your project. I'm merely offering the chance to hear a real world true comparison so that perhaps you can make a choice down the road. Below is a link to the results on my vimeo site.
Thom Shafer
www.televisionsound.com / Thom Shafer
"Being a great mixer is knowing what sounds good and what doesn't as it applies to the situation you find yourself in..." - Thom Shafer